By Adam Digby (Photo: Massimo Pinca/Associated Press)
Thursday evening sees the second of three clashes between Juventus and Fiorentina this month, the pair facing off in the first leg of their Europa League tie...
Breaking News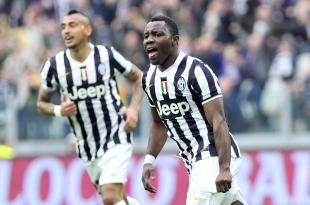 by BR-UK Staff
How's this for a solo effort? Juventus midfielder Kwadwo Asamoah opened the scoring for the Bianconeri against Fiorentina in spectacular fashion, displaying an exquisite bit of skill in a tight space before firing to the far corner...