Ranking the 10 NASCAR Drivers with the Shortest Tempers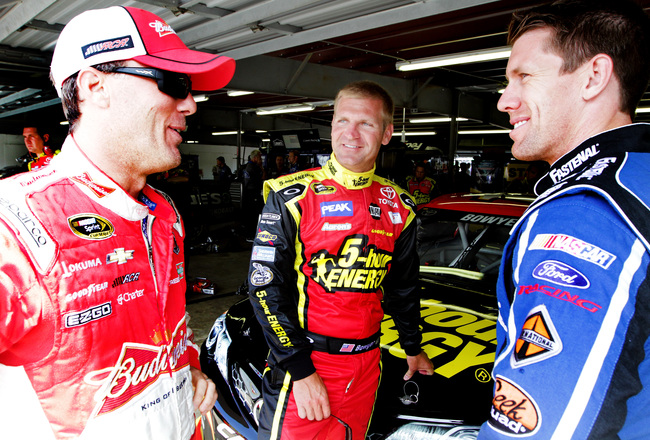 Pictured: A veritable time bomb with a very short fuse.
Jerry Markland/Getty Images
It is a certainty that drivers with short fuses are entertaining to watch. We do get a kick out of a Tony Stewart tirade as well as a Kevin Harvick beat-down. Things like that draw in the fans, as it adds a level of drama to the high-speed world of NASCAR.
Granted, in the heat of battle when all things are on the line, emotions get tuned up a bit. But a couple of fender-benders on pit road following the race and a few snide remarks to an ESPN camera doesn't even come close to the following drivers.
While these guys are the most vocal when they feel like they've been wronged, we can't accuse them of not having any passion for the sport they (and we) love.
10. Jeff Gordon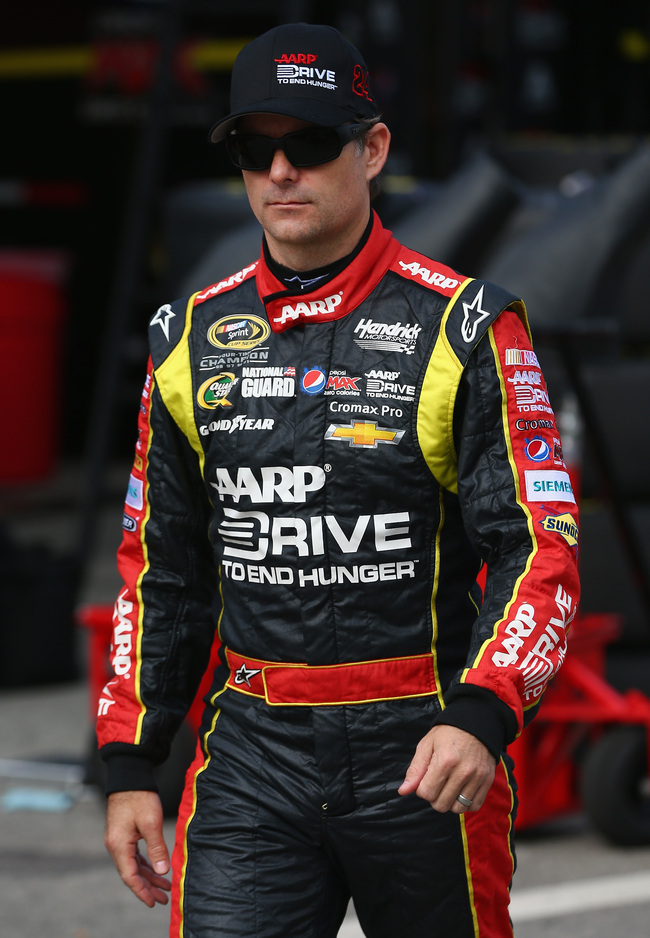 Tom Pennington/Getty Images
A driver who was once the paragon of all things right and holy in the sport of NASCAR, Jeff Gordon has now become the sort of grizzled veteran who takes absolutely nothing from anyone.
It's a refreshing switch for Gordon, who has grown as an individual in NASCAR. He's a worldly individual who has become a family man, and seems more at peace.
But, when it comes to the stupidity of other drivers, Gordon has shown a vicious side that is seldom seen. He's tangled with guys like Rusty Wallace and Dale Jarrett in the past and has repeatedly gotten into trouble with Tony Stewart. Yet when it comes to physical business, Gordon has been quite a surly individual.
Following an accident at Chicago in 2005, Gordon and Mike Bliss tangled in a post-race scuffle where Bliss was allegedly punched by Gordon. Bliss showed up the next week with a black eye. In 2006 Gordon engaged in a brief feud with Matt Kenseth that involved a hard shove by Gordon to Kenseth on pit road at Bristol in March, and at Chicago in July of that year Gordon spun Kenseth to win the race.
Gordon also attacked Jeff Burton at Texas Motor Speedway in November of 2010, and in November 2012 at Phoenix Gordon exacted revenge on Clint Bowyer, only to get involved in a violent scuffle in the pit area immediately after the wreck.
Gordon has become the old man of the group who knows exactly how to settle a score.
9. Ryan Newman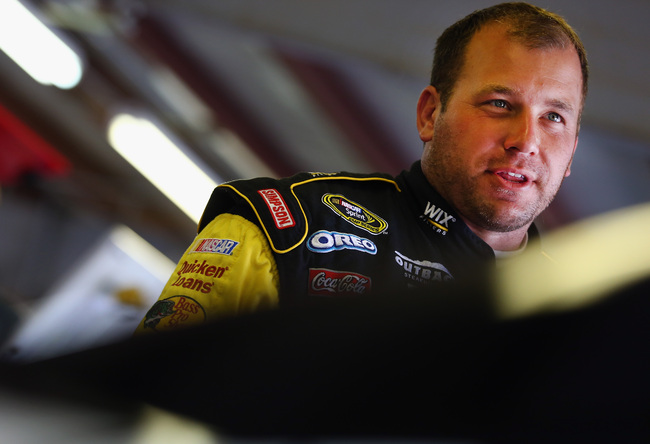 Tom Pennington/Getty Images
8. Clint Bowyer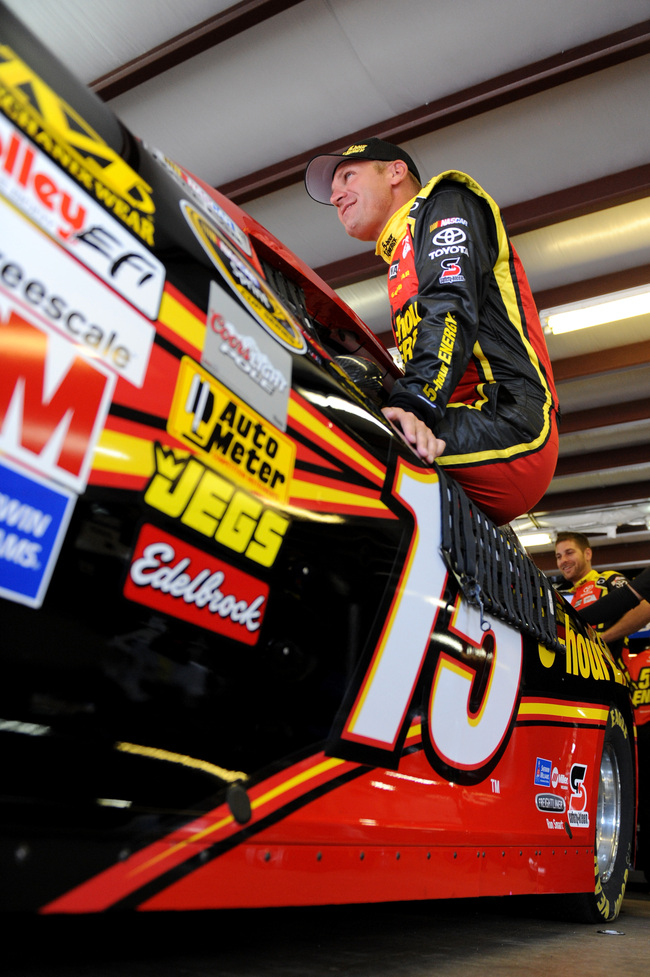 Jared C. Tilton/Getty Images
Clint Bowyer is one of the friendliest guys in the Sprint Cup garage, but he can also be one of the most formidable guys a driver would have to deal with.
Early in his Sprint Cup career, Bowyer famously feuded with current boss Michael Waltrip, once calling him the "worst driver ever" after the two were caught in an accident at Bristol in late 2008. In late 2009 and early 2010, Bowyer had several run-ins with then-Childress teammate Kevin Harvick.
But perhaps the most violent of these confrontations happened at Phoenix in November 2012, when Bowyer and Jeff Gordon were involved in a crash when Gordon deliberately turned Bowyer's No. 15 Toyota.
While Bowyer's crew and Gordon's crew engaged in an all-out rumble, Bowyer came back to pit road and sprinted towards Gordon's hauler with every intent to bring the fight to him.
However, he was stopped, which leaves us to wonder what would have happened if the two were able to let the fists fly.
7. Juan Pablo Montoya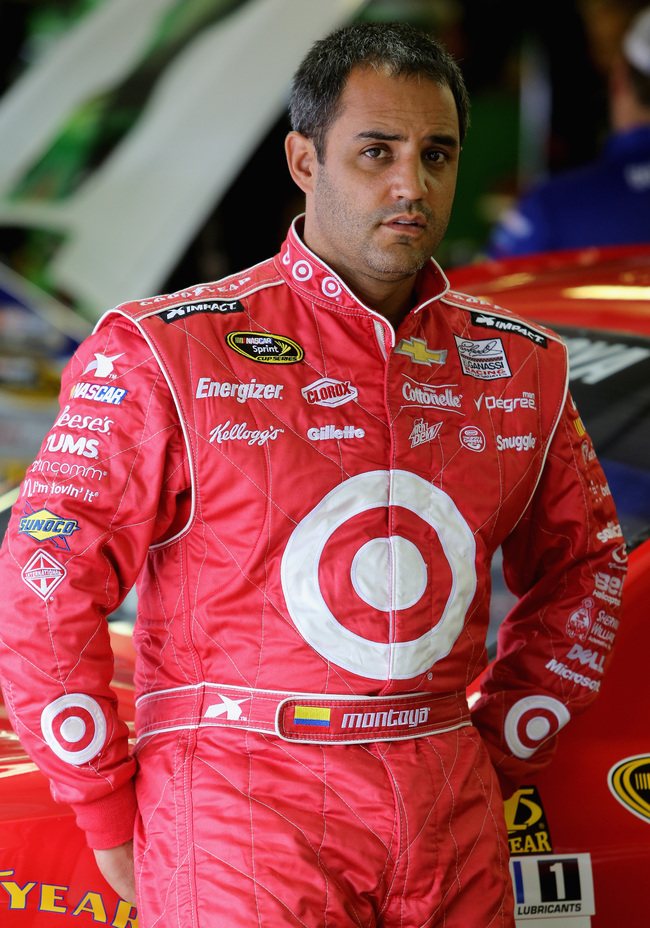 Jerry Markland/Getty Images
Juan Pablo Montoya fears no one, and that has brought us some entertaining run-ins over the years he has run in the Sprint Cup Series.
The fiery Colombian hasn't had the best of luck in NASCAR, but despite having two wins and a Chase appearance in 2009, he is known more for his propensity for speaking his mind, and on occasion letting other drivers absolutely have it.
When confronted by Kevin Harvick following a 2007 incident at Watkins Glen, instead of backing down (considering that Harvick is one of the most volatile individuals in the garage), Montoya fired back with such ferocity that Harvick was the one who became defensive.
Montoya has also had run-ins with Kyle Busch, with the most famous incident happening at Loudon in 2008. After an earlier incident, Montoya proceeded to turn the No. 18 under caution. In 2010 at Las Vegas, Montoya took teammate Jamie McMurray to task after he turned Montoya into the wall.
Montoya has been quiet these past few years, but given the opportunity we'll see the dark side of the driver of the No. 42 in no time.
6. Denny Hamlin
Jerry Markland/Getty Images
Denny Hamlin has been around long enough to truly be considered a veteran in the sport, and along with that he's gained enough confidence to speak up if he feels like he's been wronged.
In the beginning he had brief run-ins with various drivers which only lasted about a week, but it wasn't until 2008 when things really started firing up when he began tangling with Brad Keselowski, who was a full-time Nationwide driver at the time.
It seemed like every time they were on the track together, the two made it a point to one-up each other. The feud culminated at the Nationwide finale at Homestead in 2009, when Hamlin deliberately turned Keselowski.
Hamlin also has had incidents with Gibbs teammate Kyle Busch, and early this year he was embroiled in a feud with former Gibbs teammate Joey Logano which began when Hamlin took the youngster to task over Twitter.
He's also had some smaller run-ins, such as running Austin Dillon into the wall following the November Nationwide race at Texas last year. The point being, you don't mess with Hamlin.
5. Danica Patrick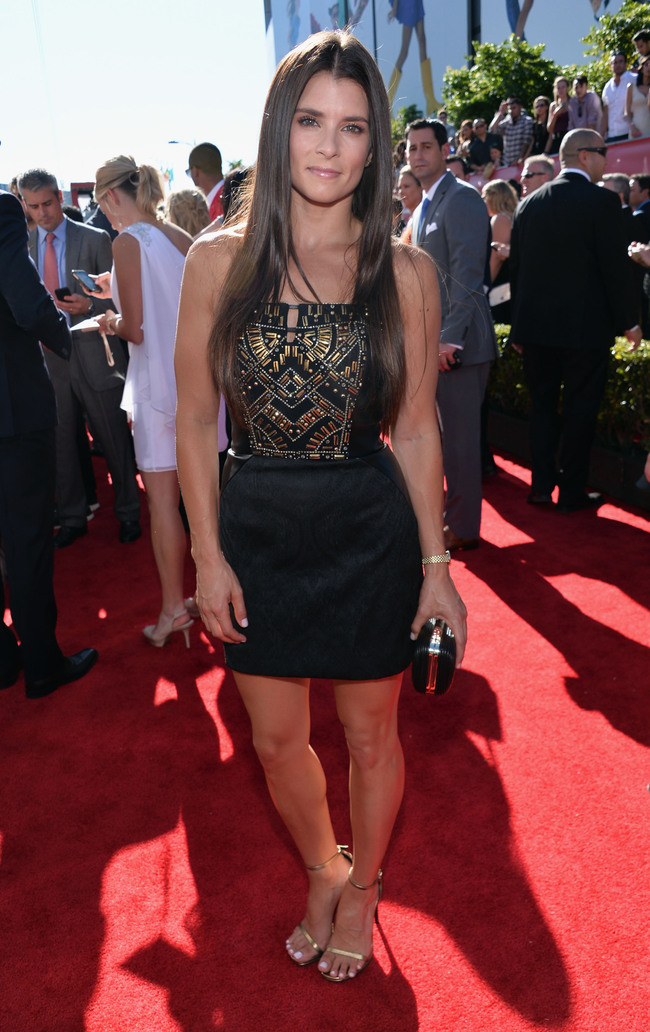 Alberto E. Rodriguez/Getty Images
Although she hasn't had the success she has hoped for throughout the course of her career, if there is one thing that we can give Danica Patrick, it's that she has a temper that has put her in some entertaining situations.
Although this can be attributed to size (at 5'2" she is one of the smallest drivers in the garage), the fact of the matter is that she is a competitive individual who has fought for her place in the garage.
She has stood her ground against her competition in the IndyCar series, where she famously feuded with Dan Wheldon, but she has also taken several NASCAR drivers to task, including Sam Hornish Jr. and her boyfriend, fellow rookie Ricky Stenhouse Jr.
4. Kurt Busch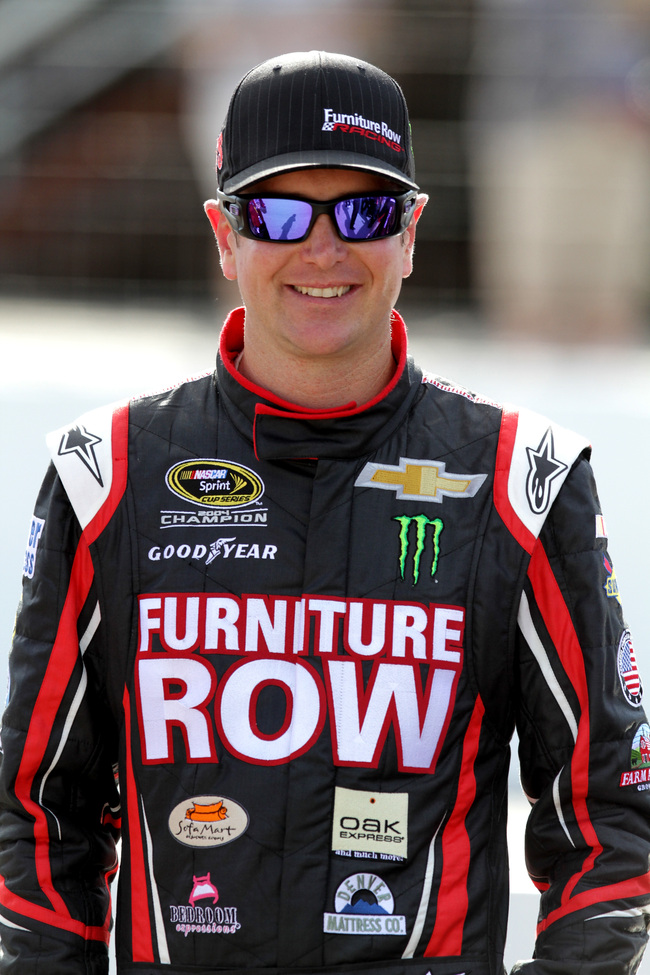 Jerry Markland/Getty Images
Busch's temper is legendary in NASCAR. While he has done more harm than good with his temper, he has famously gone toe-to-toe with Jimmy Spencer and Kevin Harvick as well as other drivers.
But perhaps the most popular incident with his temper happened at Homestead in 2011. After going to the garage early in the event, Busch embarked on a tirade that was aimed towards ESPN reporter Dr. Jerry Punch. The incident was recorded by a fan and was put online, and Busch's career has suffered since.
Busch has been on the comeback trail since that fateful day in November 2011, yet when it comes to his temper, we haven't seen the last of it. It may have subsided briefly, but it won't go away.
3. Kyle Busch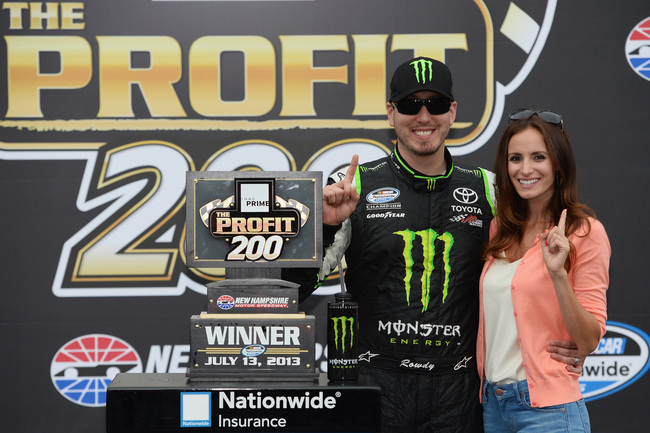 Patrick Smith/Getty Images
If Kyle Busch is known for anything else besides winning, it's his temper. He has an attitude that is worse than his older brother's, and yet while the bad attitude thing works for guys like Kevin Harvick and Tony Stewart, it doesn't work for Busch.
Busch isn't satisfied when he finishes second, and that is fine. However, his short fuse has led to more tantrums than blowups, and that is one reason many fans accuse him of whining. However, Busch has been known to blow up on other drivers who may be considered "smaller" in the NASCAR hierarchy.
He's famously feuded with David Reutimann as well as a run-in with John Andretti at Texas Motor Speedway in 2009 that ended poorly for Busch. In 2009 following the August Nationwide race at Michigan, Busch had another run-in with former Hendrick teammate Brian Vickers.
However, following a 2008 Martinsville truck race, Busch ran from the angry crew of Johnny Benson after Busch wrecked Benson and several others on the last lap, and following the 2011 Sprint Cup race at Darlington where Busch turned Harvick, he proceeded to run away from Harvick when he chased after him.
Busch's passion is evident when he leaves the track after finishing second without saying a word, but his shenanigans can get him in trouble when he drives tough but fails to back it up by running from other drivers.
2. Kevin Harvick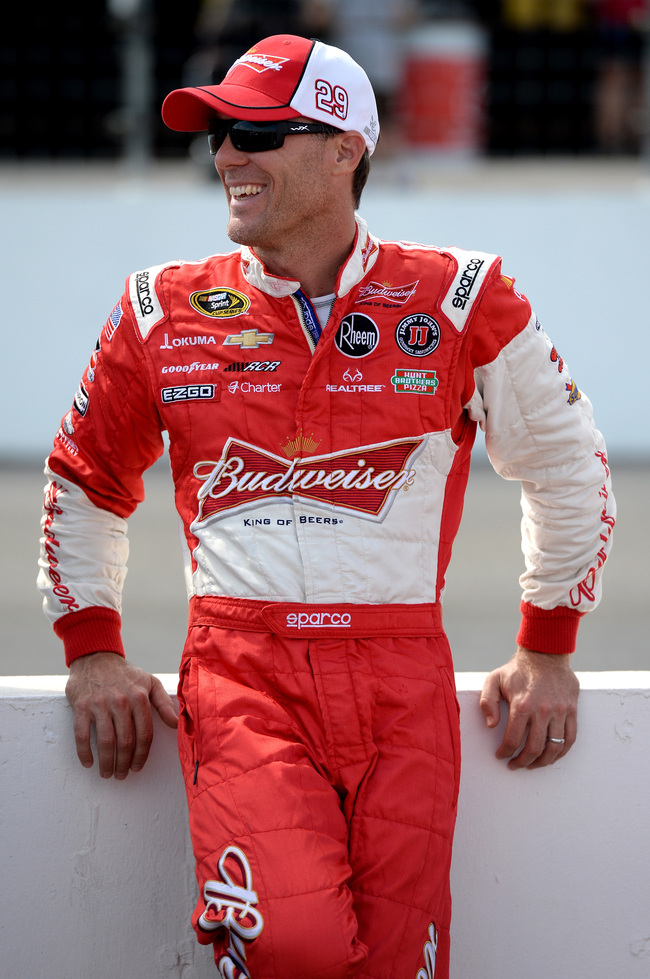 Patrick Smith/Getty Images
Kevin "Happy" Harvick is an enigma. For one, he's a driver with a very strong sense of humor, and very rarely do we see him without a smile on his face.
However, Harvick has been known to gleefully go after other drivers who have wronged him, all the while still sporting that same winning smile. As a matter of fact, when Harvick infamously went after Greg Biffle in 2002, he sported that grin on his face before and after throttling Biffle on pit road.
Same thing happened in 2011 at Darlington, when Harvick doggedly chased Kyle Busch following the race. Had he finally got his hands on Busch I'm sure Harvick would have happily pummeled him.
Harvick is a driver whose temper rivals Tony Stewart's. He'll handle his issues his own way, and no matter what anyone else tries, God help those who get on Harvick's bad side.
1. Tony Stewart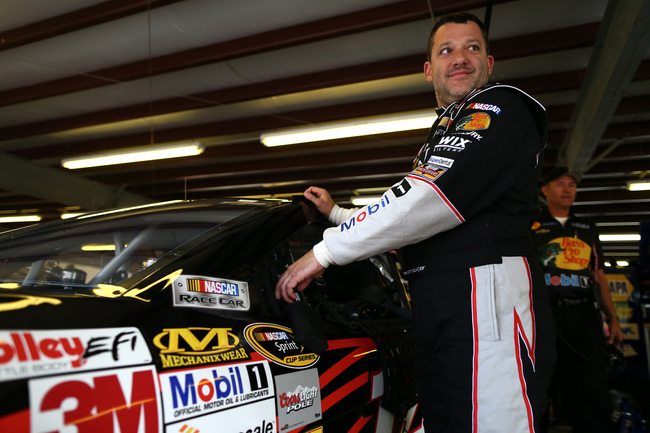 Tom Pennington/Getty Images
Does it come as a surprise that Tony Stewart takes the top spot on this list? I didn't think so. He didn't come by the moniker "Tempestuous Tony" without cause.
Stewart is known for speaking his mind, be it to the crowds or to other drivers. He isn't afraid of the consequences of his actions. If something needs to be said or done, just ask Joey Logano, Kurt Busch, Steve Kinser, or any member of the media who has managed to ask Stewart a stupid question.
Stewart hasn't apologized for his actions, and we don't expect him to. Stewart without the attitude just isn't feasible.
Keep Reading